Her Heart of Stone
October 8, 2011
She was always taking chances; giving people the oppurtunity to let her down.
And that's just what they did. They'd lift her up high just to drop her to the ground.
Then, she would stand up and brush the dirt, the hurt from her shoulders.
Even when she should have walked away, she would let another fool hold her.
Just like that, She was head over hills; but she didn't fall into love, she'd leap.
He would tell her he loved her and make promises he had no intentions to keep.
She trust him with all her heart, even though the outcome was always the same.
He would walk away and leave her drowning in her tears, with only herself to blame.

If she had never let anyone in, she wouldn't have to cry, cry, cry.
She would be perfectly fine, if she hadn't believed every lie, lie, lie.
But no, she just wouldn't listen to the voice inside her stubborn head.
Instead she chose to listen to the liars& pretenders and everything they said.
Where did that leave her? Alone.
How cold is her heart now? As cold as stone.

All because she chose to love; she's no longer the girl she used to be.
She'd jaded and alone; And when I look into the mirror, she's staring back at me.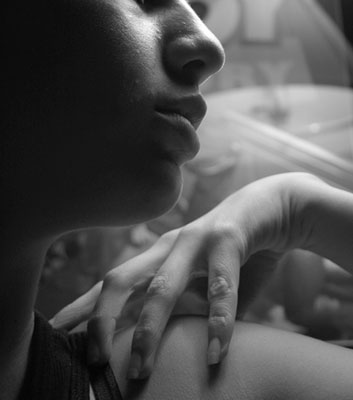 © Rebecca B., Santa Clara, CA