Something Sharp
October 16, 2011
I saw knife clearly.
She was a sleek, silver curve pointed to a sharp painful point,
tempted to 'accidentally' fall unto the soft delicate skin of a
merciful human.
She ferociously jumps toward easy prey, quickly killing it without sound, and stands proud by her destruction.
I saw her laughing black eyes glaring in the light down at the red ink below.
And heard her screeching battle cry or devilish joy after finally doing her job; carefully slicing into the pale or dark complexion, getting to the blue or red rivers underneath.
And I felt extremely powerful yet completely weakened by its
deathly affects that are yet to come.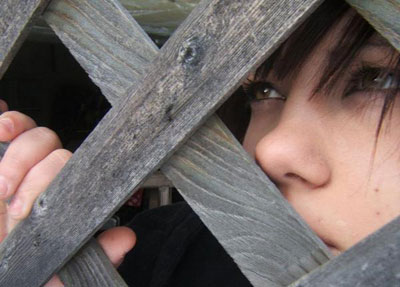 © Krystal B., Bloomingdale, IL