The Sun
November 18, 2011
When it seems the world is lost and gone away,
the Sun will still rise, still start a new day,
we'll keep on moving, keep on marching,
even though you're so cold you can't feel a thing,
don't let the ice cover you up,
the Sun will still rise,
the Sun will come up.
Just keep on moving, keep on marching, but you're not marching, no, you're running, running towards the light at the end of the tunnel,
but it's not a tunnel, it's more like a funnel,
draining you out, where, you're not sure,
just hoping it's not dark, just hoping that it's pure.
You're looking out of the well you fell into,
hoping someone will look down and see you,
you try to fly, but your wings are clipped,
it feels like your life has been horribly flipped,
when a rope falls down, do you stay, or do you grab it?
or do you live forever in a dark-infested pit?
you take it, you climb, for someone must be kind,
to hand down a rope to you, even though you're blind,
and with the kind man's help you start to see,
what happened to you,
what happened to me,
you no longer have to march, you don't have to run,
you float on the ocean,
admiring the Sun.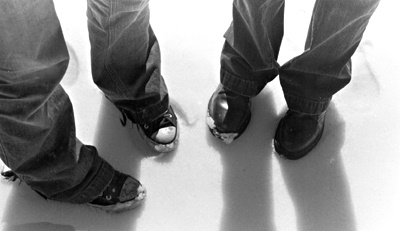 © Elana N., Marblehead, MA