Her Eyes
November 23, 2011
Eyes are the windows to the soul,
As it is said, and she made me believe it.
Her eyes darken when she's angry,
To a deep stormy blue to rival even black.
When she's sad they swim,
Moving like an ocean on a windy day.
When she's happy her eyes catch the sunlight,
Turning such a light sky blue that I feel I might soar,
…but most of the time they are longing.
My heart aches to see her eyes searching,
Searching, searching always searching,
Staring at the sky.
It's impossible to tell what her eyes long for,
When they're such an open blue.
So much passion for that longing fills her eyes,
I wonder how she can hold it.
Their blues mix with dark and light,
Sometimes even white.
Even now, just thinking of their longing,
My soul wishes to help her.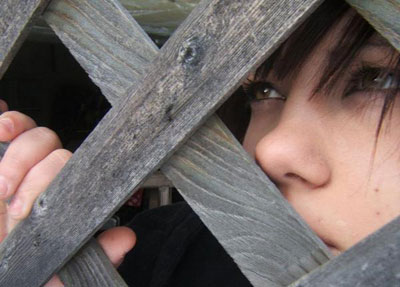 © Krystal B., Bloomingdale, IL