For What?
January 8, 2012
For what
I gave it all I got,
But why
Did I live my life as if I'd never die?
All those lies
Yet no one ever wonders why-
Or how
Some people manage to fall down;
Should be obvious
But naw they just stand bliss,
As long as the world goes around
People will constantly go down,
Despite the light at the end
Thise people just make pretend
That its not there
Confusing people,and putting them in despair-
But no one really cares
And no one lets them know they're there.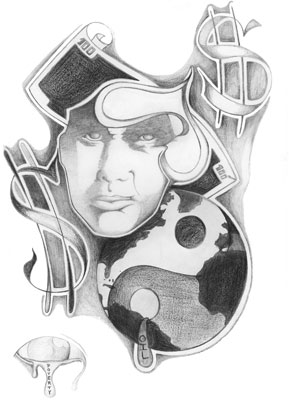 © Kevin M., Miami, FL