Beauty: My Side Effect
January 19, 2012
Goodbye world.

Something is going on.

I awoke and all the light was gone.

I guess someone stole the sun.

Maybe I should try to run.

But I can't see up.

Which way is down?

Everything is black.

There's no turning back.

I'm locked inside, forced to hide.

To change; to rearrange.

Never enough,for the world's eyes.

Taken captive; my sweet demise.

Tangled in something.

Feeling trapped.

No choice.

My destination mapped.

My life has been stolen.

Turning me into something else.

Changing my appearance.

My skin melts.

Melts away: my world is gray.

What's happening?

I see a light.

Uncaged.

What's this?

I have wings!?

Please tell me I can fly.

Am I dreaming? Did I die?

I was nothing.

Nobody.

A crawling, pointless insect;
born with a defect.

I guess beauty if my side effect.

I'm a butterfly.

For once, I'm breath taking.

I'll steal your breath away.

Hello world.

Watch me fly; fly so far away.

Your evil nets mean nothing to me.

I'm going to find my destiny.

I've heard that it awaits for me.

You couldn't capture me,

Even if you ran.

I'm on the pursuit of happiness.

Catch me, if you can.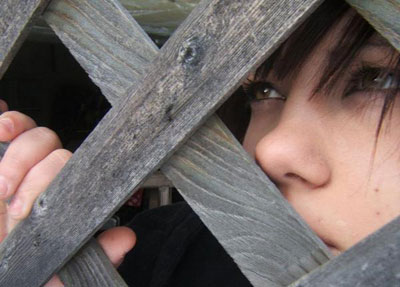 © Krystal B., Bloomingdale, IL