The Only Father (I've Ever Known)
January 31, 2012
The man that called me daughter,
left this world when I was only two;
Leaving me without the guidance;
a daddy's supposed to give to you.


He wasn't there to lift me up,
when I was too weak to stand on my own.
And when I lost my way,
He couldn't reach out his hand, and lead me home.
When I cried, he wasn't there to wipe away my tears.
to help me make it through.
He wasn't there for any of the things;
A dad's suppose to do.


And though I don't remember him at all,
I still can't understand why and it still hurts that he had to go.
Because I'll never forget how it felt growing up;
Without the love of the father I never got to know.


As I got older, I found myself questioning God.
I cried out, "It isn't fair. Can you just tell me why?"
Then I heard a voice from heaven ask, "Who am I?"


At that moment, it all became so clear to me,
as if I'd been blind and could suddenly see.
I'd never once been fatherless;
There wasn't a moment in my life when I'd been alone.
"You've always been here with me," I replied.
"You're the only father I have ever known."


You lift me up, when I'm too weak to stand.
And when I'm lost, you reach out your hand.
When I cry or feel like giving up,
You wipe away my tears and help me make it through.
You've done everything for me; just like a dad's supposed to do.

God, you've been here all along and I can finally see;

You are the only father, I will ever need.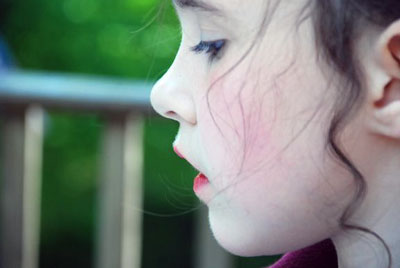 © Julie P., Rochdale, MA