Daddy's Little Girl
February 6, 2012
I love you daddy.
I'll always be your little girl.
You smiled and held me for the first time.
I was yours when I came into this world.
With ribbons and curls.
You loved me.
I was your princess,
your everything.
With hand stitched teddy bears.
You looked down and with strong arms wrapping me.
I held on tight.
As you set me free.
With baby dolls and pink blankets.
I cried as I now look down on you.
No longer holding your hand.
No longer going as planned.
No longer a child.
You was suppose to walk me down the aisle.
To see your grand children smile.
No more innocence.
No more play times spent with you.
No more secret trips to the zoo.
I grew up in a world that grew cold.
That grew way too old.
All that stands now is a broken heart,
and a nameplate by your grave.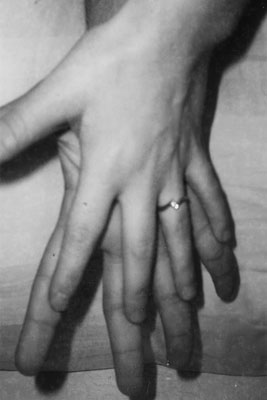 © Heather H., Phoenix, AZ