Those Gorgeous Eyes
March 6, 2012
My heart is not a toy to be played with.
You whisper love is real, then claim it's a myth.
Tell me one thing, but then don't change your mind.
I never took you as one of that kind.
Maybe I was wrong about your heart of gold.
Deceived and unguarded, mine was plucked and sold.
Don't you remember all you made me share?
When you changed who you were and pretended to care?
Oh, why did I listen and fall for your lies?
I should've known this would lead to goodbyes.
Now I'm lonely and broken and dreadfully lost.
I can't find that heart you so carelessly tossed.
So numb and so weak, like my soul's torn in half.
You stand back and watch, let your gorgeous eyes laugh.
I never realized that my dreams were so few,
All of them having to do with just you.
Now I wonder just how to continue my life,
After being stabbed time after time with your knife.
Just stay away, there's nothing for you to fix.
I'm done with your life and your old bag of tricks.
I must face this cold, dark, cruel world on my own.
The place that once was loving, I thought was my home.
From the smile on my face, things aren't as they seem.
For when our eyes meet, it's not what it used to mean…
I am locked inside a cage, my passion's the key.
If I can quench my desires, I can set myself free.
But what if I don't want change? I'm stopped by my doubt.
If I don't mind being stuck inside, why should I let myself out?
So do I like to be played with? No, that's not the case.
Just to know he once was mine; that love showed on his face.
Stop keeping me up with that smile-so fake.
For my dreams are far better now than when I'm awake.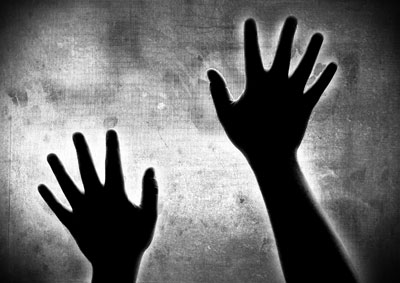 © Andrew F., Lake In The Hills, IL