The Problem With Words
April 11, 2012
My words run away from me.
I can never catch up.
It seems whenever I get close enough,
I get stuck in a rut.

The words run away from me.
Only the ones that mean the most.
There always on the move.
They never stay at their post.

Words that are supposed to save me.
But, all they do is fail.
I try to catch them when its raining,
But there's always a hole in my pail.

They churn like a twister.
Yet they disappear like a vapor.
They always disintegrate before
I can catch them with my paper.

Now I understand
Why so many are quiet.
There are never enough words
To really describe it.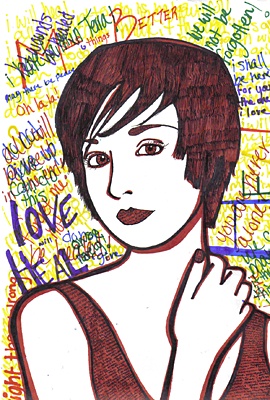 © Sara D., Aiken, SC