Gift for the Darkness
May 23, 2012
Are you sure?
Really sure?
No fear.
Out of the dark—
Hunting—
A kind of sigh,
deadly silence,
breathless and heavy,
full of shame.
No fire—
What else is there to do?
Forget the beast!
Did you hear?
A high-pitched squeal.
Avoid the advancing spear.
It's a gift.
For the beast,
the Lord of the Flies,
part of you,
silly little boy.
I'm warning you.
You're not wanted.
Don't try it—
Blackness within,
blackness that spreads.
—or else.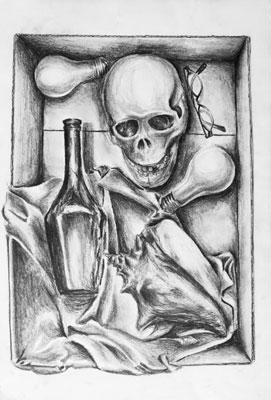 © Karen S., Norwalk, CT