Missing You
May 29, 2012
Drowning amongst my misery
Waiting alone so eagerly.
Silence stills me deep in the night
Wishing rejoice over sweet delight.
Anticipating a lovely thrill
Hope grows a strong-hearted will.
Awareness keeps me awake in bed
Sorrow weeps inside of my head.
Making my body fail to maintain
Revealing a horrid artwork of pain.
Agony sprouts from a broken heart
Expanding as it tears me apart.
Inside me awaits a new day to begin
Each and every memory dying within.
Mindful suggestions to forget my own
With happiness long being overthrown.
Watching my passion set itself at dawn
Watching and waiting for it to be all gone.
Invocating you'll come back to me
Locking away my greatest misery.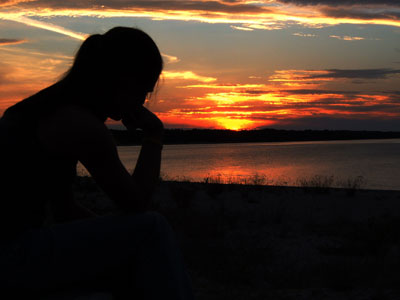 © Hilary L., Rogers City, MI