Spotless Necktie
June 29, 2012
He will never understand why girls cry.
He gazes at my tears in disgust.
But he mops them up with his spotless necktie,
as he fixes all that is unjust.

True, he hates weakness, but he loves the weak.
He has to be strong for all of us.
Covering the fearful, guarding the meek,
fussing just for the sake of the fuss.

As he holds me close and tells me, "Don't weep,"
I know life is already brighter.
My cheek presses on, as I fall asleep,
the necktie, once spotless, now lighter.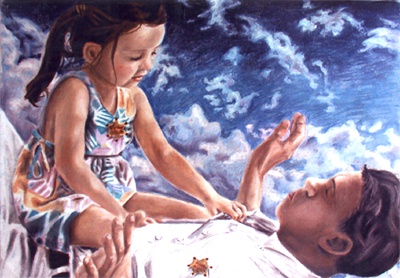 © Meg S., Andover, MA