Texting and Driving Kills!
July 6, 2012
A girl driving on her way home, a Pepsi can she holds in her hand, to which she hears a ringing tone, She snatches the pink-glitter-glam phone, hit's view, it's from her mom, "I won't be-" glance back up, a stop sign, 'ok' her car slows, "-home. Your brother-" look up, 'ok', car goes, but not so slow, "-has had an accident.", makes a turn, almost home, hit reply, box opens up, page blank, blink-blink-blink, "O-K." She types, " I-l-l J-u-s-t ," looks up, a boy plays on her left side, 'ok' "G-o 2", a ball goes unnoticed, "D-a-d-s"-THUD!
*Gasp*
Screams, but what for? Maybe a cat was hit, or a dog, she hopes, "I'll back up…" she thinks, POP! the sound of a ball run over like that of a balloon, *gasp* Hit send. Get out of the car… See blood. Texting and Driving Kills!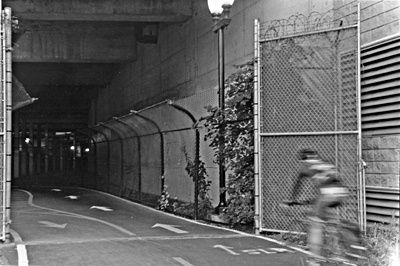 © Claire E., Bethesda, MD