Eyelash
July 8, 2012
Rain,
dripping down my window pane,
reminds me I am trapped inside,
prompting me to run and hide.
The wind is whistling like a train.

Fear,
whispering in each listening ear,
must point out the rain's best friends:
Thunder roars out and lightening descends.
Darkened clouds start to appear.

Wait!
I can't live in such a state!
Tell me, why am I afraid?
The frightening sounds begin to fade.
The thunder doesn't seem so great.

Yes,
I tiptoe through the watery mess.
I slosh and slide. I slip and splash.
I let rain run down my eyelash.
Fear has lost. For me: success!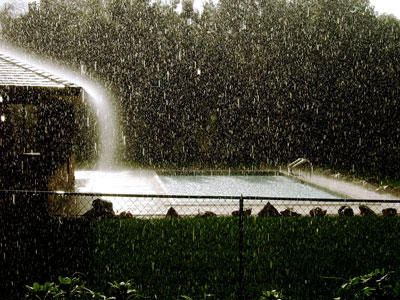 © Chelsea C., Auburndale, FL