All I Ever Wanted Was A Friend
September 8, 2012
Loneliness a disease that I tried to fight,
An outcast I am hidden from sight.
Cursed and bullied for my existence,
Hurtful words soar at my presence.
A smile from a stranger I never received,
Looking at my reflection no longer intrigued.
An emotion that's deeper than depression,
Fixing my identity is my new obsession.
Huger perishes as I look down at my plate,
Strained and empty I'm bound in this crate.
Daydreams, my only itch of happiness,
To my diary all my heart ache I confess.
My parents worry about my drastic change,
They have no right, my life-my game.
I glance at the scale, ten pound gone,
That still not enough more must be done.
Sleep deprived, my body weak,
Why am I still labeled a freak?
If I carry on I'll meet my dead end,
All I ever wanted was a friend.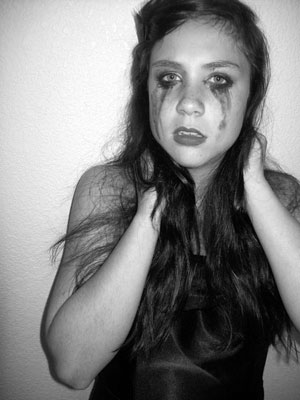 © Tiana D., Monument, CO