Red Thread
October 20, 2012
My heart is torn
and you hold the scarlet
Needle and Thread.

Dare to sew it back,
letting the silver tips
Pierce the flesh.
Mend the blood.
Revive the soul.

The black ambulance drove past,
not daring to see the results
of saving me.
He's a coward.
But you're not.

You'll mend my broken heart,
(won't you?)
ripped along a scarlet artery.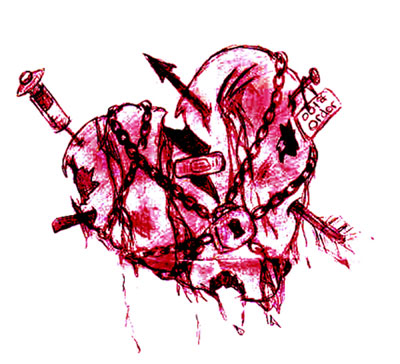 © Asia B., Hudson, MA