A Fair Game
December 9, 2012
Rising from your heavy soul,
You leave the world but not in whole.
Wishing for life to start anew,
And unaware of this clue:

Karma comes and karma goes
One should always watch its foes
For no one alive has nothing to rue;
Find something worthy to pursue.

Despite the cries of protest,
You venture on, possessed.
Dreams of unreality in mind,
You left your common sense behind.

Believing in nonexistence
One becomes senseless;
Reality obscured by illusions,
Mirages overshadow reasons.

Whatever choice you take,
Remember to shun the fake.
You'll only have yourself to blame,
So all in all, life is fair game.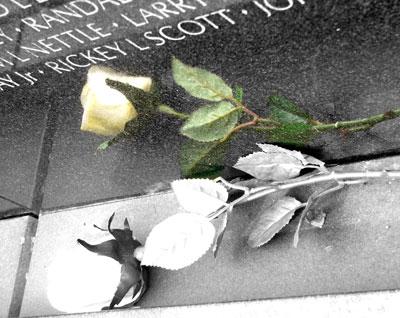 © Kimber E., Yorktown, VA