Cutting
December 16, 2012
I want to breathe.
I feel trapped,
I'm in a box, a glass box.
It keeps getting smaller and smaller.
Can't breathe,
The box is airtight.
Smaller, tighter, running out of air,
Tears come, but they don't fall.
They are hot and burning.
Break free…?
I've tried.
Impossible,
Unless…
Taking the last breath,
My lips blue,
Need to break the glass,
Breathe, breath of life,
No more oxygen,
Death is near, I can feel him.
Then, suddenly, it's gone.
The glass has shattered.
My neck, legs, and wrists bloody, stinging,
But air,
Finally, relief.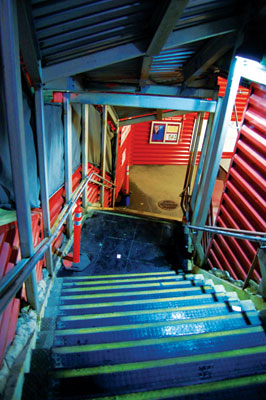 © Karen C., Holbrook, MA