Sibling Rivalries
March 8, 2013
They stand up
they go face to face
but they should be hand in hand.
They are both the same;
same dreams and needs
they're both human,
just with different thoughts and beliefs.
Why must they hate?
They share wants and needs
yet they take in greed.
They are suspicious of each other
when they are doing the same
and watch behind their backs
to see if the other will strike
as they strike themselves.
Everything that goes wrong
they blame on one another
and complain to everyone around them
about the faults of the other
when they have the same.
They are spending more time and effort
watching each other
trying to see the next move
or keep the other in control,
so they neglect their own duties
and fall into the abyss.
They steal from each other
until they are stealing their own.
They say it's all for a benefit,
but that's only a brief moment of being smug
until the other strikes.
There is no benefit;
it must end here, now.
They fight for nothing,
hidden under different cultures,
different colors,
thinking that separates them,
makes them different creatures completely,
and one must always dominate.
They do not understand
that this is wrong.
They've been at it for years now,
but they need each other;
they are going nowhere
and they know it.
They know their ties to one another
and know that one will not destroy the other
yet they still fight
they still keep up suspicions
and they still hate.
They all say siblings fight,
but it should never go this far.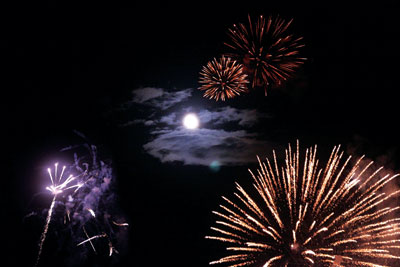 © Meena K., Groton, MA