Overcoming the Obstacle
March 12, 2013
At what point do you wipe away the tears?
After everything that's happened in these few years?
When all they've ever done is confirm your fears.
And now you feel out of place among your peers.

When will the hurt ever end?
The nasty messages that they send?
All that's left to do is pretend.
That these broken bonds will eventually mend.

How can you let go, when you still care?
You hold dear to the memories that you share.
You get so wrapped up and lost in reminiscing, that useless becomes your flare.
There's regret and sorrow for the things you wanted to say but wouldn't dare.

You feel alone in company.
Through your tears you cannot see.
Just going through the motions: life is monotony.
And you think of ways to flee.

But that's not an option.
You push through the lies and deception.
To get to the other side of this plagued infection.
Because in the end you will feel the most joyous emotion.

Things happen and people leave.
And we are left to grieve.
Left with the baggage which we must heave.
It's such a peeve.

But then you move on.
Into a new dawn.
You're reborn again, like a fawn.
And unlike last time, this happiness isn't a loan.

No fake smiles to get you through the day.
Joy as real as the water in the bay.
Because now you've found the perfect way
to put to rest the fears and dismay.

You're stronger now than ever before.
The memories of pain are out the door.
Those petty things meant nothing more
than teenage girls lusting for the dramatic gore.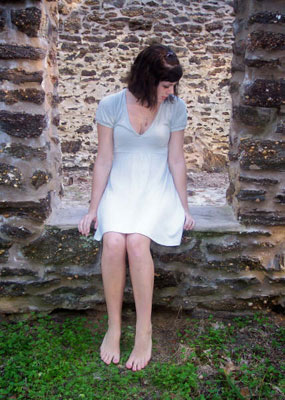 © Katie S., Vineland, NJ