Io Sol Uno
March 20, 2013
By the clearest definitions
He appears both sane and calm,
Though he speaks not of his visions
Nor the trembling of his palm.

With the golden figures dancing
Carnal flowers on their hips,
While their wary eyes are glancing
Spreads the smile on his lips.

Though his eyes are red like fire
And his soul is set aflame,
There is coldness in his ire
And the devil's voice to blame.

Hence suspicion then starts growing
Whispers linger in the dark,
His grand thoughts have started flowing
Lustful wishes leave their mark.

Now his kingdom must come crumbling
Thus the ashes at his feet,
And while through the dark he's stumbling
It's his madness he must greet.

Through these bloody tears he's weeping
Nightly prophecies from hell,
Something sickening is creeping
Though his words can ne'er tell.

Till' he finds that all his allies
Were replaced by wolves of kin,
When the demons that he rallies
Said to cut beneath the skin.

So he harkens to their voices
And their crimson eyes bathed red,
In the splendor of his choices
Whilst his freedoms now lay dead.

Yet disturbing thoughts consume him
As they speak into my ear,
And reveals the facts too gruesome
Tis' of my own mind you hear.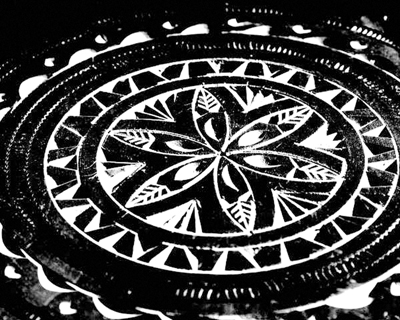 © Micha C., Toronto, ON, Canada