Catch Me
May 17, 2013
Battles are won in the first two seconds, or in the final two minutes.
Four days from now, I'm expecting to be murdered.
Their mother wasn't crazy about everything: Everyone did have to die sometime, and you always had to be brave.
Two best friends, murdered, exactly one year and roughly one thousand miles apart.
No sign of a struggle, I will read later in the police report. No sign of forced entry.
Just a one female, strangled to death in the middle of her home on January 21st.
That's the part I kept going back to. To not just die, but to die without putting up a
fight.
I'd spent months contemplating this question. Then I'd arrived at a decision.
Turns out, I didn't want to be Tomika Miller, running from shadows, constantly
looking over her shoulder.
I wanted it to be January 21. I wanted to open that door. I wanted to look my killer
in the eye. One for Randi. One for Jackie. And one for me.
I'd been a good girl once. All those years of going along.
All those years of being a brave little girl, a good little girl. I couldn't retaliate.
My mother had trained me too well.
Now I didn't plan on being a good girl ever again.
Seventy-four hours left to live. What to do?
So I shot him. Only thing that made sense.


You want to know what it feels like to having nothing left to lose?
Liberating.
Intoxicating.
Dangerous.
6:02 p.m., I acquired my target.
Seventy-two hours and fifteen minutes left to live.
What would you do?
Twenty years later. Once the victim, now the cavalry.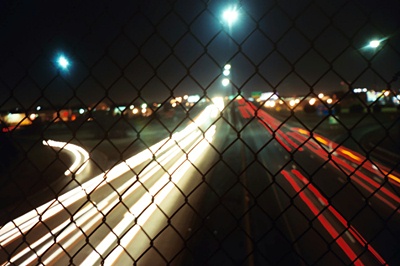 © Jordan L., Wichita, KS