A Cliche' Love Poem
October 25, 2008
Every morning I am met with a constant renewal, a consistent revival of my love for you.
It floods through my fingers, fills my lungs, infiltrates my pores, and I am overcome.
You bring a smile to my face, most times without reason. I smile knowing, simply, that I am yours.
You're the face I wake up to. You're a laugh when I'm crying. You're the hope I desire when my world falls apart.
And the sky could start crumbling, violently crashing down on me; the waves could begin drowning the world that I love.
I dare the fires to overtake me: burn, bruise, and break me. You're the hope that I cling to, alone, more than enough.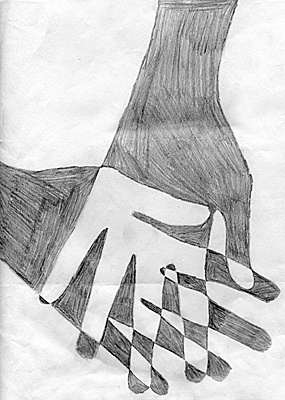 © Warlito B., Tamuning, GU