I Love You
April 1, 2014
I could tell you I love you a million times,
I would try to explain in a million rhymes

The way I feel when you're around.
My head's in the clouds, my feet on the ground.

I wish I could live in your warm embrace;
The way you dance is so full of grace.

You'd probably find it crazy to think
That you cross my mind every day of the week

Sorry If I'm shy and don't want to talk,
But for the past year I've held my mind in a lock;

Everything good gets taken away,
And that is why I'm scared you won't stay.

I don't deserve to have you in my life,
I'm selfish, and greedy, and filled with strife.

I'm sorry for not trusting, for failing to believe
That you were always true, when I tried to sieve

Through the lies in my life, you stood beside
When the going got tough, saying, "It will be alright"

I cannot get over your charming smile,
It makes me feel warm, safe for awhile

You sparkling eyes, oh how they shine so bright.
You don't even realize just how much light

You can shine on my day, even if it is black,
Like a fire burning deep, and I want you back.

I want you all to myself, because I'm so full of greed,
Rationally, you are the only thing I need.

I may not be the prettiest girl around,
But to say "I love you" just makes me so proud.

If only for a moment I could allow you to see,
The light, the fire you've started in me.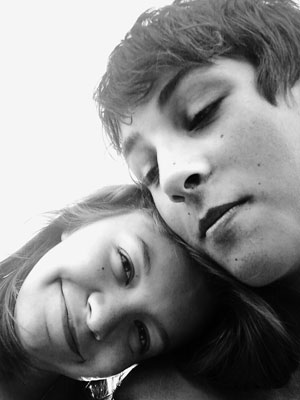 © Mollie D., Stacy, MN