I Thought They Would Be Better Off Without Me
November 30, 2014
All through out 4th grade i was made fun of so much because of my weight. It hurt it really did. The names, fat***, bulldozer, whale, and so much more, i could lie and say they just washed over like a stream but, im not a lier.
The thing that hurt the most is when they did it right infront of my older siblings and my older siblings joined in. After my brothers and sisters left i was still playing at the park.
I was barefoot and had my favorite purple converse under the slides. The boy, the bully, he went and spit in m shoes. literally. Sliva in in shoes. He laughed at me as i had to walk a quarter of a mile home without my shoes. The whole way home i was getting horassed by him.
When i went home and told my mom she thought i only said to get attention.
Here is what im saying: Ladies, Gentlemen, don't assume someone is trying to get attention when theyb say they are getting bullied. Also don't be the bully or back them up. It can really tear people down, break there walls and make them crumble down and slowly whither away into nothing but a mere shadow of the once living human they use to be.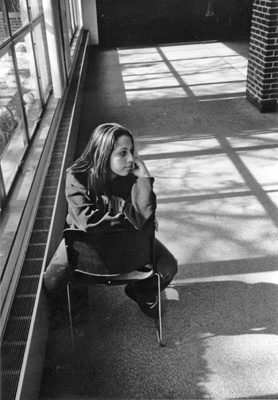 © Leighann E., Westport, MA