A Power Still Higher
January 11, 2009
Standing on edge,
I look down at the sea,
And I spread my arms,
As a wind takes hold of me.
I fall down,
Off that cliff,
One that restrained me from moving,
From falling,
From moving my heart,
From moving my soul,
From bonding with the sea,
That sea that lay close below me.

I close my eyes,
As light rushes to my face,
Entering my body,
With a delicate grace.
And I smile,
As that light ignites a fire,
That creeps through my body,
To my fingers, and my eyes,
And I feel it,
As that light bonds to me,
I feel an impending darkness lift,
And I slowly open my eyes,
And I begin to see.

Suddenly I pick up,
And my body begins to soar,
I spread my arms,
And I travel the distance,
To reaches, and feelings,
I've never experienced before.
My heart catches a passion,
A passion of lore,
And my soul digs deeper,
Willing to explore,
And I feel a new sensation,
A feeling I never stopped upon.



I have no body,
Just mind, spirit, and soul,
And my vital signs,
Fade away,
They no longer sense woe,
And I give all myself,
To this feeling, this fire,
And all that is dark,
No longer seems dire
As I am light,
I obliterate Darkness, all fear obsolete,
All negativities, and back depths are destroyed,
As my heart and soul meet.

This light takes me places,
With this new feeling set in my sleep,
I go places,
I journey down deep,
Through doors, gates, and air,
My heart burns true,
And my soul is free without care,
I bond with this light,
I can't part,
I can't break away,
While I know,
I cant live without it.
I feel bliss,
Taken by a power still higher,
And I know,
That nothing in this world,
Will eliminate my fire.

A fire,
Burned by a power still higher,
A power,
Of love.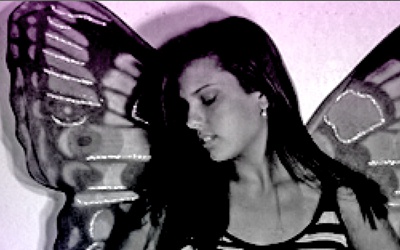 © Kathleen M., Rowlett, TX