self pity
January 17, 2009
the world is yet a cold place
where sinners an saints all dwell
tossing ur hopes an dreams..all down a single well
we all walk alone..down alleys and streets
waiting for that special someone..for whom we all want to meet
we all run from issues..ones we dont understand
close ur eyes..an please take my hand

the morning brings us hope..new visions of life
will u meet her today..maybe make her ur wife?
will u get that promotion..the gain in the chain
or will you u fail one more time..stuck in the same lane
we all seek knowledge..to empower the mind
we all seem hasty and forget to read between the lines

the night brings us sorrow
does it end or begin
as we all sleep on it..waiting for a better tommorow
wishing u had someone elses life..
for a second..please let me borrow

we stand blind..and stand in regrets
of the life we all lead..but still dont get..
so open ur eyes..stand in the mirror
could life get any clearer?
u stand alone..none at ur side
why do u hide?
take the wheel an step on the gas
why do u seem to live in the past
speed up..time goes by faster
look for that turn
ur hope that ur after
dont miss
dont close ur eyes
drive thru the night..unto sunrise
ur lifes in ur hands...only roadside assistance can offer opinions
so smile an live..or crash into oblivion
FOR THE TIME IS NOW..
DONT BLAME ME OR THE OTHERS
THE WAY U WERE RAISED..OR CUZ OF YOUR MOTHER
ITS ALL IN UR LAP...SO TAKE IT ALL IN
LIVE UR LIFE HAPPY..OR FILLED W ANGER N SIN
WHERE DO WE START..AND WHERE DO WE ALL END???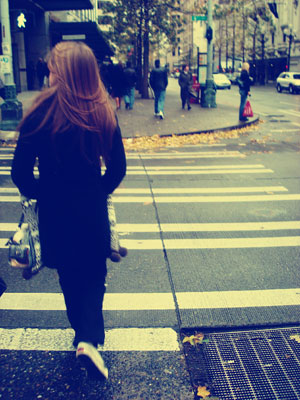 © Adria O., Edgewood, WA