Pocketbook
August 13, 2015
Oh, the things we can find in our pockets and our
Pocketbooks
Rubberbands, dimes, chewing gum, crochet hooks
Did someone say they needed Wite-Out?
A sharpie? I have that as well
Also a brush, a comb, and some Ecostyler hair gel
Hmm, let's see what else I can dig up
I have a fork, a tissue box, a shotglass measuring cup
There's a pocketknife, some playing cards...
Is anyone here bored?
I've got a drawing pad, colored pencils
I collect things, not hoard
Has anyone here read The Fault in our Stars?
I've also got a movie- Disney Pixar's Cars
Oh, you don't like animation?
Me either, the kids like it, but I've got Dad Rotation
There's a photo album, a stapler, a couple baby socks
A Nutella sandwich, sunflower seeds, a pack of pop rocks
You're allergic to nuts! So sorry
I didn't know
Got some Keebler cheese crackers, some...oh!
Coupons for Checkers! Buy one get one free
And I'm sure I can find the $4.53
So you're good, you're happy with everything you took?
That's great; I'm about done cleaning out my pocketbook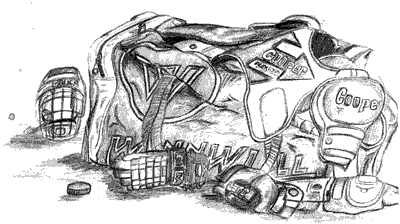 © by Casey C., Rockport, ME