Now and Unique
January 29, 2009
Now
Now is the feeling
The feeling of the wind
Rushing
Rushing
Rushing through your hair
That time where you are going to
Going to dive in
Jump in
Clear that hurdle
Land that jump
Ask that question
Get that answer
Then
Later
The greater rush of knowing
Accomplishment'.done.

Unique
Don't do that!
Don't wear that!
Telling me not to do
The things that I just can't help
Loving and liking
It's like telling me not
Not to live
Not to breathe
Not to be me ' to be
Unreal
A phantom
A wisp, flitting through the fingers of individuality
If I can't be me
Then you are taking
Stealing my right
My right to be me
I know who I am
The real question is
Who are you?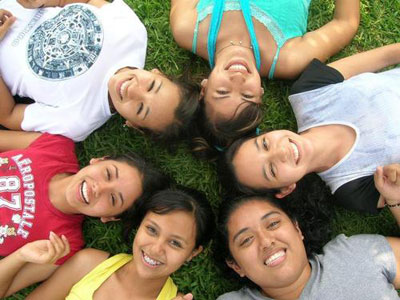 © Ana F., Guadalupe, Mexico