Tempestarii
January 19, 2016
With light dancer's feet so airily silent –
Marring th'earth, her spangled steps nonviolent –
Spectral, she drifts in delicate alignment.

With trumpets gold she heralds the morn, rimose
Is the lace of her breath in brisk air; "Vamose,"
She urges, "winter's deceit is e'ermore close."

Fiercely labouring, time has conceived a foe
Born of tempestuous mirth and thick shadow;
She winnows and howls, the carrier of woe.

Her ghastly wrath eases with dissonant sighs,
And anon, transformed, she herself neatifies
In clinquant deception so brutally wry.

Irenic now, her wav'ring face coaxingly 
Soothes with lamenting pleas, and, preventingly,
Her frosted face softens so transiently.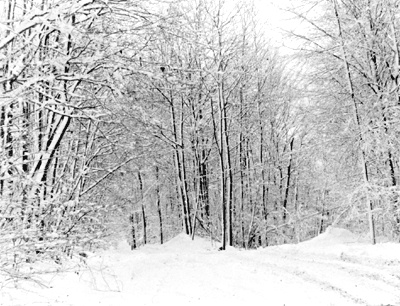 © Thomas S., Portville, NY