surround me
February 15, 2009
your voice haunts me,
surrounds me, annoys me.
your getting back at me for something i never did.
you watch me, you stock me, but yet i cant see you, i can feel your cold presents around me, surround me,hold me close, but dont hurt me, let me know you love me and not hate me, take me for who i am not for what i can do.

if your still here why cant i see you? i miss you so much, sometimes i can almost feel your touch.
why did you leave me?
why did you leave your family?
it hurt us so bad to see you laying in the coffin, to know that they were going to burry you in the cold hard ground.
sounds cruel, but true, you killed yourself, and my already beaten and broken heart.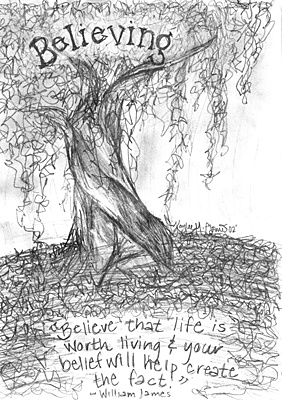 © Kaylee E., Coraopolis, PA