You never knew
January 11, 2009
I think I was reading silently under the warm summer sun,leaning against the old oak's spine, when you suddenly appeared before me. I didn't show it, but I was quite taken aback by you, unable to catch my breath, unable to surpress my smile that formed on my lips.
You were brillant, statue like, the sun's rays highlighted your hair, adding a tan to your fair face.
I could sense that you wanted to talk to me,but I didn't have enough courage to speak to you.

You walked toward me and sat beside me, and wondered what I was reading so intently, "poetry" was my only response. You reacted with a " Quizical brow" and questioning eyes, that shone as bright and blue as the sky above us. You read the written words that presented themselves on the yellowed pages, your voice was deep and comforting, putting me at harmony.

Letting me drift
Letting me drift
with you beside me

I awake and find you gone, the sky has darkened, and the rain falls hard onto my now dampened face. It was all a memory, you really never knew how I felt about you.

Lost and forgotten with the storm.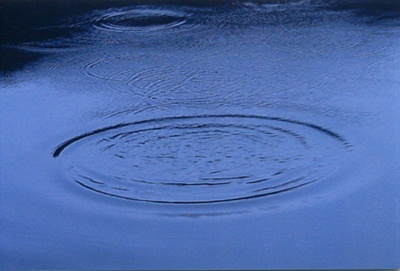 © Alyssa J., Gibsonia, PA