Pathos of the Young Artisan
March 2, 2009
here you are
and what is to be
being.
if space is to the body
and time is to the soul
what is to be
being.
if a cry towards
a forty page hell sermon
does but torment.
what is to be
being.
if the prostitutes only
make me like the warmth,
if the flight from my hometown
is only a fragmented diary
never carried out.
what is to be.
the name of a martyr
and the soul of a mythos artisan.
nothing.
dead religions,
what is it.

if a cadaver being on earth
could stench the earth.
if more than the earth could hold
be in one place.
one single centimeter.
and spread that throughout your body
and be all compacted in the universe,
you can tell the sense of smell
is nothing but the torture.

to h--- with the senses!
you think the burn of a fire horrid!
you don't know the tortures of what is to come!
trembling at the cadaver lady.
money and warmth,
the same type.
come and leave.
all the same type.
trembling at the confessional seat,
confess and cold.
the same type.
spew and leave.
all the same type.
take nothing impersonal,
leave egotistical.
egocentric.
tremble of the hands,
tremble of the hands,
and the mighty god bestow you with trembles.

and the whore,
with the priest,
one in the same.

i smell the horse urine growing in the hay,
that's why i ran from my play,
dressed as a young girl,
for my part had not significant influence.
women,
oppression?
heh, that.
you ignorant b--------!
lying down in your lotus-garden
a poppy field nor a hand of this space,
my hand, being in one with space,
but in time?
will e'er touch your raunchy soul.

ignorance,
i shall feel sad,
but the ones looking on me think otherwise.
like a clock,
traveling around in normality.
but we set it, didn't we!
who set it!? i didn't turn the wind this way or that!
still i set the time on my assailed marring of my soul.
time,heh,space,heh.
hookers and priests.
heh.
priestsand...paramedics braveandstrong./
wake before the break of dawn/
putting poker faces on/
???? all day long.

this derisive root.
and we shall deserve the utter worst
or the utter best.
or the utter middle of existance.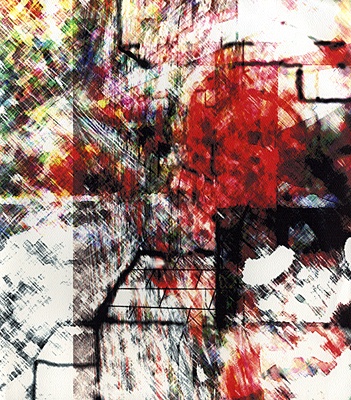 © Preston M., Galesburg, IL