The Vagabond's Roam
March 3, 2009
He drank for the pain,
he drank for the pain.
Sometimes it'd subsidize into melancholia,
sometimes into malice.
And what he saw on those nights,
he kept for himself to share.
He drank for the melancholia,
he drank for the malice.
He drank as submersibles
be adrift in fragments.
O! and he wake again!
Wake for the night,
a wake for the dead!

And the nights became cold
as the vagabond drifted, strayed.
And what did he see on the night
of his own expiry?
O! the sway of the brick walls as he lay...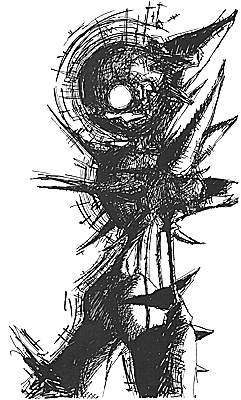 © Tag H., Galesburg, IL