Making Forever Start
February 16, 2009
i miss the random "i love you" texts

i miss wrestling in his bed

i miss catching him staring at me, just because he wanted to

i miss his kisses

i miss me being his escape away from the world

i miss walks on the beach

i miss going out, just the two of us

i miss the cute little things he'd say

like "i cant live without you" and "i wish we could just

leave, me and you"

i miss the nights just watching movies in his room

i miss the random driving around Panama City until we found
something to do

i miss the tickling fights

i miss him talking about our future like it was going to
happen tomorrow

like he already had everything perfectly planned out

i miss the family dinners

i miss falling asleep in his arms

i miss the promises

i miss the friendship

i miss him

hes not here

the guy i feel in love with

they all disappear

i dont know if i change them

i dont know what i do

its like their mind just alters

after "i love you"

they say "i want a life together,

away from all the pain"

then i turn around and blink

and they go insane

"why are you acting like we're married!"

i am truly not

im acting like we're dating

no more second thoughts

and me being me

always another chance

but it De Ja Vou's

no passion or romance

"ill change, i really love you.

i want this to work"

all the false promises

i end up getting hurt

every single time

they drive me up a wall

i give them everything

and in the end, i fall.

with no one there to catch me

what happened to the guys

who said they'd always be there

im tired of the lies

but in the end i do it

to myself i see

because i fall in love

so very easily

but this time it is different

just a little bit

i actually see a future

if he can commit

he says he really loves me

he says he really cares

he says hell always be there

i wont let my heart tear

i trust him with my life

more then anyone

i love you, your my world baby

till the end of the sun

lets finally make this work

please dont break my heart

lets make this last forever

lets make forever start.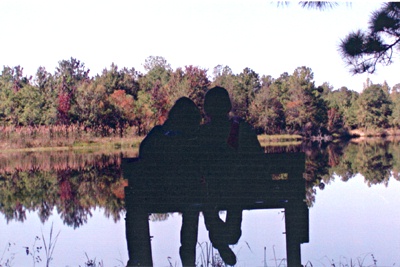 © Heather J., Slidell, LA