Tropical Star
May 4, 2016
On a starry night,
I am filled with delight
which later drowns me with fright.
To think that a single star could save us all,
and that the star is so close, yet everytime we try, we fall.
The silence is what keeps us determined
to keep going and make certain
that we erase this burden.
The universe is sending us a message
to help us through this time of wreckage,
in the form of a crescent.
We will break the wall
to savor the call
we named a blessed curse
and free us all
we shall.
The bell rings as we listen to the king light
his torch and play his theme throughout the night.
He sung a sacred song that only the heavens would know
and we sang with him, scaring our woe.
He raised his staff to the skies, and we held our breath
since all that was seen was the dance of death.
Our only hope was the small child,
which proves we weren't very strong
yet after it all, he smiled.
The last chance was near
we were filled with fear
but all the child did was laugh
and raise his wooden staff.
He sped forward with great speed like a tiger
and the staff only raised higher.
He didn't want to live, no.
He wanted to save the world and know
his future was secure.
He gave us a cure
and made sure
we stayed pure.
He dashed into the rising sun,
where he headed into the unknown.
He will not rest until he is done,
and will not be alone.
This child is our only hope
he taught us how to cope
and he was the one to
convince us to save you.
Since he has disappeared,
we see him every night.
He sheds a tear
of liquid gold
onto the black paper of our sphere.
As I look up in the night sky,
I think of this child as the time goes by.
I am on this island,
stranded alone
crying rivers of joy
like the king on his throne.
When I gaze at the brightest star as most would do,
all I can think about is how this child reminds me
of you.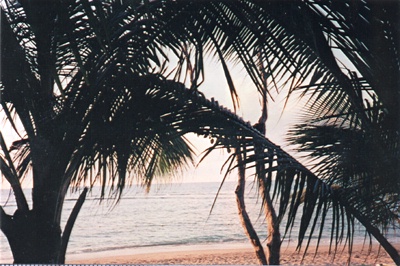 © Allison L., Abington, MA