Uncontrollable
March 2, 2009
We walk past each other as strangers in the crowded hallway,
As I hold my breath and look at you from the corner of my eye.
I cherish that daily glimpse of you each and every single day,
And realize you will never be able to hear the words that my silent stare seems to cry.

This was inevitable because, now you are different, and now you have changed.
I'm invisible to you and your thoughtless ways.
But I am still attached; with you my longing heart has stayed.
You don't care and I suffer from it, with each passing day.

But soon after, the clouds have cleared and I carry along with my crooked smile.
For now I am strong and can over power my weakened heart.
Waiting for you has taken too long of a while,
So beautiful boy, now we must part.

For the next few tomorrows as you walk past, I will not look your way.
For pain and sorrow will fill my soul.
Slowly thoughts of you and your face will drift away
And, again I will be in control.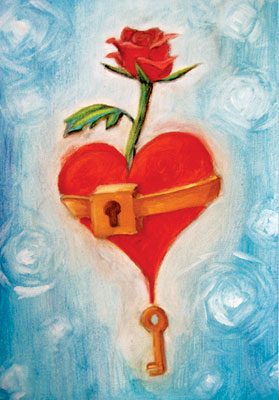 © Louisa L., Pleasanton, CA