Hushed Beauty
March 9, 2009
Electrifyingly silent
blazing across the endless sky.
I am the opposite;
loud, rowdy, obnoxious.
But you are the blur of light
Exquisite.

Listen.
They can't hear You.
They can't hear You over the storm.
But I am your sister thunder,
your sister,
I understand.

I know your flashes,
your random patterns.
delightfully destructive.
disgustingly dramatic.
Havoc follows your path.
through miracles some survive
the heart break You bestow.

You don't need to explain
why you only waltz across the heavens
on hot summer nights,
and occasional storms.
They should just realize
that your ballerina dance
should be prized.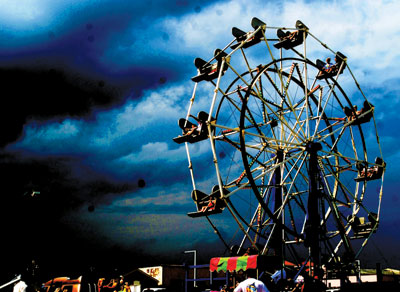 © Louis F., Norfolk, VA