Pain
March 16, 2009
Im sick of the changes that you seem to make
And involuntary steps that I am forced to take
My heart is so fragile, I can feel the heat
Coming closer as I try to find my own beat

You take a break and I take your place
You call my name, but I turn my face
You walk straight and I'll turn right
Becuase I recognize a battle that I'm supposed to fight

You bring me down, and I stay there
For a while, until I feel the courage to bare
The pain and the suffering that you brought upon me
And now Im left with this as my fearful trophy

Why is it that you feed off of hurt?
All my life I've been treated like dirt
And for what?
For nothing..all becuase you cant find a joy in your own life
So you suck up the joy in mine.

You may know my face but you dont know my name
My name is secured by the grace from Gods hand
But you? You are much different
You? Your name is Pain

And you come knocking at my door saying
Come love, take my hand
My naive heart is what you demand
I had the nerve to trust
But this time, your love is not a must.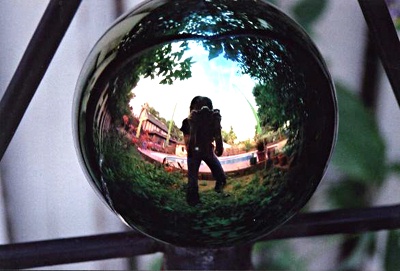 © Alexandra T., Chelsea, MI