The Candle's Language
September 20, 2017
Speak to me, candle
As you sit on the mantle
Shiny and bright
I'm bathed in candlelight
Show me what you wanted
So that I may be haunted
By the thoughts of my mind
Until the end of time
I look into the flame
I see only shame
There is no bliss
Picture this
Emptiness
A hollow shell of what could have been
Pain. A beast among men
A wolf surrounded by sheep
Do you understand what it's like being me?
I see everything I love burned to the ground
Screams of my loved ones, yet there is no sound
I look on, hoping it's a dream
Yet the people continue to scream
I am forced to look as their faces dissolve
No rest for me. No resolve
The fire fades. I'm left alone, scared
I want to look again, but…
Do i dare?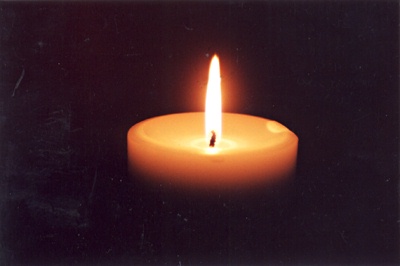 © Ashley D., Philadelphia, PA