Hello?
October 12, 2017
Have you ever been to that point?
A blank expression feels better than smiling,
Not breathing feels better than crying,
And,
You're trying to hold back,
From the one wish, you have always had,
The darkness,
No light,
Scared,
Cold,
Just wondering,
What did you do,
To deserve this feeling,
They said you're a soldier,
But you feel like a prisoner,
You think of your favorite possession,
A shiny toy,
That helps the pain,
That you play within the night,
When you're alone,
No one around,
Your demons come out to play,
To see your new toy,
Crusted with dark red,
The shiny metal blinding them,
They wonder what you will do today,
"Where are we playing?", they ask
"The arm?"
"The leg?"
"Left or right?"
"Horizontal?"
"Vertical?"
You stare at the toy,
The cold metal on your skin,
Cutting open the walls,
That holds back the pain inside,
Holding back the floods of tears,
Trickling down your skin,
A flood of blood,
From the red sea,
You've explored this land before,
You've seen these hills and valleys before,
Your demons jump with joy,
They want some of the action too,
They punch your mind,
Shake your soul,
Eat at your heart,
Slowly fading away,
Now it's really dark,
Not in your mind,
But in your room,
Your head is spinning?
What is happening?
You close your eyes and sleep,
Taken by the waves of relief,
The emptiness that is this vast hole,
That you keep spiraling down,
You've never been there?
Oh,
Well,
Trust me,
You don't wanna be,
It's so much better when you're not,
What did you say Mr. Darkness?
I am talking to myself,
Again?
Okay.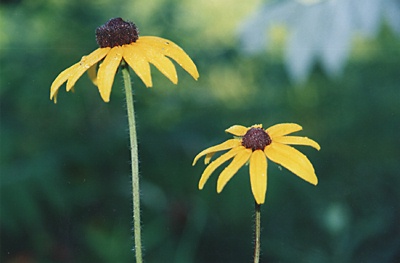 © Allison S., Eau Claire, WI