If I Could Only Do More
March 27, 2009
Wounds want to heal, but sometimes can't
Words want to be spoken
but sometimes are kept secret
You sit there with tears staining your cheeks,
hiding your face from the world
If I could only do something

I would hold you and never let go
I would tell you it's not your fault
and that no one could ever replace you
I would tell you things that no one else could hear
I love you more than anyone else ever could
If I could only do something!
Your pain is my pain, your happiness is my happiness

I wish I could take all your pain as my own
I wish I could do something.
anything.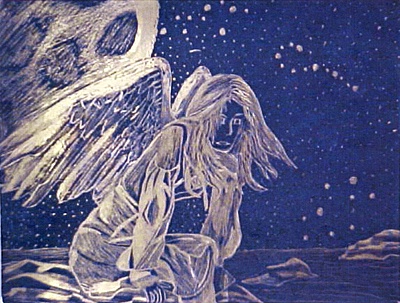 © Kaylen C., St. Clair, MI