Inches
MAG
March 25, 2009
Eight inches hovered in the space
that separated face from face,
as he asked her to the show,
as her heart refused to slow.

Ten inches formed a taunting wall
when she was starting to feel small.
He asked if she was feeling well.
At that point, she couldn't tell.

Then, three inches fell away.
She gave a nod – said she's okay.
He smiled – said that he was glad,
and she inched closer, just a tad.

She followed him to where they'd sit.
Their distance varied for a bit,
stopping at a solid two,
thus far the smallest inch value.

Throughout the show she strained her eyes,
sensing every tension rise.
Like seas, the inches ebbed and swelled;
like trapped below, her breath was held.

A quarter inch is where he froze.
Her cheeks flushed several shades of rose.
She felt that all in life was grand,
that night he almost held her hand.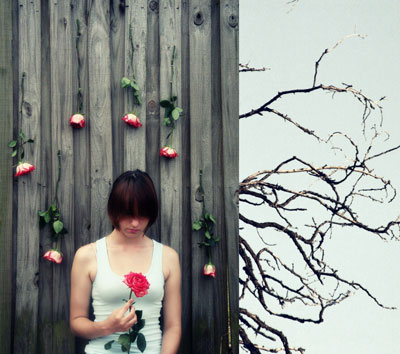 © Taylor S., Deltona, FL