I Dance With Death
April 7, 2009
The moon is bright,
The world is white;
I'm dancing in a frozen land;
Death and I dance hand in hand.
Beneath mountains bathed in cold moonlight,
Death and I dance through the night.
Soldiers pass us, three by three—
Their blind eyes stare, but do not see.
Time passes, a grey-gold blur,
But our steps are simple, sure;
A thousand wars, and countless dead,
With every step a life is shed.
The road lies glassy underfoot,
But the air is choked with soot
From the fallen of a city lost,
And those who paid the final cost.
Take my hand and dance with me,
Between the white moon and the frozen sea.
Do not heed those passing by—
With hate and fear, alone, they die.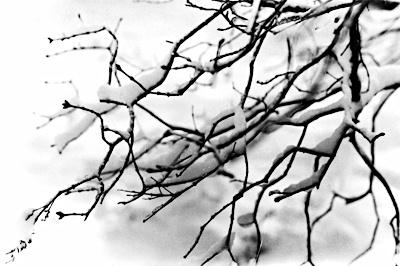 © Lindsey D., Marblehead, MA