the Gardeners Shop
July 21, 2010
The Gardener's Shop
It never bloomed that flower, instead it sat there rather rotten and sour, it droops its crown low groaning in woe, surrounded by grand Dandelions with bright white manes on all sides. The small petite flower hangs her petals low in despise,
"From the same soil do we not grow," shrieked the lowly flower.
She was bewildered and baffled, ruffled and rattled her sleek green steam bore but a brief single leaf; upon her helm was her head, or rather an unseemly crimson bulb.
"Oh Dandelions, why am I lonely and lowly to thee." Then they replied with a sneer,
"You're rather weird with your silly red flare, which would pick you such a strange flower; no one would give you a glance nor a stare. You only dare to be the same as us; you're only a waste of air." The crimson flower cried as she lulled into sleep and a drop of nectar rolled down her cheek. A man came, one day, into the shop looking for one flower fairer than all. For he wanted the fairest woman of them all in arms. The gardener said if you wait but a month that flower there with the crimson bulb will be just such.
The Dandelions muffled and grumbled,
"What a joke, such strange words a joke indeed look yet we still are the best.
"A month came to pass and with it brought rain and plenty of sun, at the end of the month one morning as the flowers all woke up, they were startled by what they all saw, the Dandelions marveled in awe, for what they saw was a trick worthy of applause. The bulb that once crowned the pitiful flower was now a flawless rose with a beautiful array of spirals and endless layers, with petals the deepest of reds. The stunning gleam of the rose captured the glory of a thousand suns. The Dandelions, on the other hand, were stunned, shook, and stuck in shock. The red bulb was the most beautiful of all indeed a flawless crimson rose, as the Dandelions lay in their pit of self pity, peppered and piping, spewing out hate they learned the strangest lesson about the mechanics of fate, although the bloom came late it was worth the long wait, maybe beauty is deepest and takes longest to grow, the Dandelions considered, they bloomed so fast so maybe their beauty was shallow and maybe that's why inside they were so hollow. The message was clear in the garden that day, you'll often hear the flowers say, those who bloom latest bloom brightest of all.
So I want you all to know that beauty sometimes is hidden deep within, it's an injustice to judge someone without considering the elegance they have within.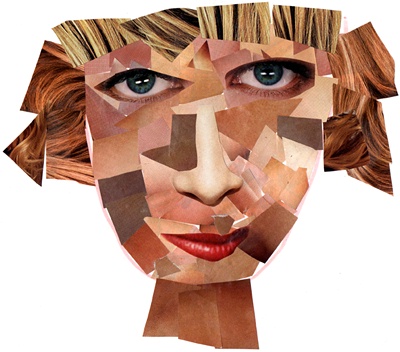 © Maghan D., Athens, AL