Disease
January 25, 2011
Upon the upper pole he perched,
Behind his greasy black cloak he hides,
All the mortals stare upon his birch
Waiting for him to crumple inside.

Judged by his bitter name,
He hides behind his coat in shame.
While all the mortals see what they think,
What they think, it makes him shrink.

They see his crippled fingers,
Or his black matted hair,
They see a "known" darkness,
Whilst he sees their evil glares

He sits and sings his warning,
But they walk right on by.
They hear a croak, croak, croak,
Or a cackle, not his caring cry.

Evil is near, near indeed
But he, he sees the truth
He sees the torment and the bleed
Of the mortals and their youth.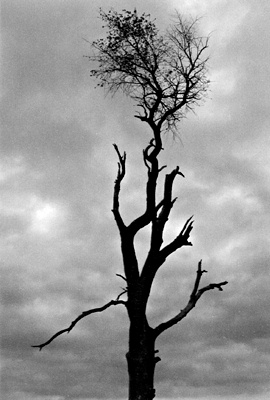 © Cassie H., Carmi, IL