A Short Story
September 12, 2011
Her words chiseled into his chest as if she was addressing his gravestone,
Sorry eyes and unforgiving lips, her fingers slipped paper into his hand,
Written words utter apologies and regrets, marked with X's and O's,
Her signature reaching out its arms and wrapping themselves around him,
As its lips kissed his wet cheeks, smearing the ink with ever empty peck.
Theirs was a short story weaved with eloquent phrasing and tone,
The author unknown, the plot twist all too surprising, one could see it coming.
Too many smiles had been written into the script of their designed conversations,
Too many laughs rang between the lines of classic high school summer nights,
With fireflies and jars, picnics and owls, boy and girl, a classic tragedy.
If only they had read the prelude before they skipped right into the fleeting tale.
The hero never existed, the villain slayed all in its wake, they never stood a chance,
Under the shadows of high school attention spans and swirling hormones,
Wondering eyes killed the courage of good intentions, bred to walk into failure.
Leaving her story behind, a memoir of all the good times she could muster,
Riddled with apologies and regrets, teardrops left to deform the black ink,
As it should be, with all its warped curvatures and smeared lines,
Her fingers slithered back home to her empty pockets and promises.
She left with the clicks of her heals sinking into his heart between its pounds,
Unable to look into the blinding flame of sky, he watched her pace away,
And sat himself down on his lamp-lit lawn and read her eloquent phrasing,
Scribbled notes and annotations, still feeling as if it was a piece of fiction,
But here it was, in her hand writing, all her sins, she finally wrote his pain down.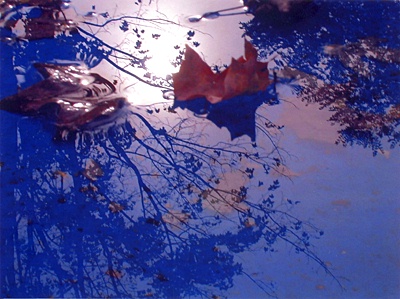 © Angela B., Holland Patent, NY