Whites and Blacks
September 12, 2011
If only your quill were feather-light,
But its black sinks into my thin paper,
Your letters drip sweetly into my heart,
There is no stopping the reality,
I dare not resist the enjoyment
Your delighted words bring, even if
The fact that they are only words
Cannot fill the voids between my fingers.
If only you could fly to me, grow wings,
I have enough letters as proof that you
Have enough feathers to glue together
With hot wax to make yourself wings.
Then again, we've always flown far
Too close to the sun, I would hate to
See you burn under that wretched heat,
But I am cold without your body here.
Is there no soothing to this weather?
Will the devastating precipitation never end?
The monsoons swept through August,
Hail storms came in the middle of autumn,
Blizzards blasted blues on me in the winter,
The promising blossoms of spring will come,
I will pick them all for you, every pedal,
When will the sun season bring you back?
You craft your grand mind into similes,
But your heart seems to be missing
From these thin, worn slices of nature,
Perhaps they were lost somewhere
Over the silence that distances us.
The pigeons take far too long to return,
And I would simply use a shorter method,
But Times New Roman fails to blend
Cursive with smiley-faces like you do.
So I will wait, on my front step, every day,
Until Harold, my good friend the mailman,
Comes strolling by to remind me why I sit,
And then my heart will feel feather light,
And black ink will drip from my whites.
Soaked from the monsoons in August,
With the heat and light from the candles,
I will find them, those white metaphors
Hidden between all the black similes!
Oh! Tell me again, with your secrets!
I found your mind, I found your heart!
But when will I find your fingers?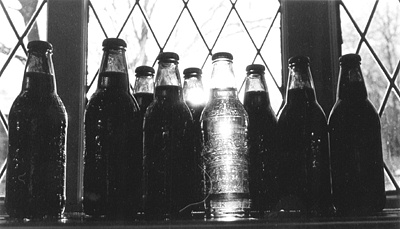 © Steve S., Marblehead, MA