My Life's A Rose
September 4, 2012
My life's a rose; each memory a petal,
So easy to ruin; so hard to settle.
A single tale within my heart,
Deep within those flowers apart,
An empty center that lost its spark,
Left my blossom within the dark.
Thorns of evil to mock my sorrow,
The happiness I wish to borrow

The spite within their souls of dread.
To change anything I've said.
The ruin of my life to see,
Regardless of what it might be.
Leaves bright green with truths,
The veins are all that soothes
Delivering me through every dark time,
Marking me a death by crime.

Upon my side yet still afar,
Every deed was for my star.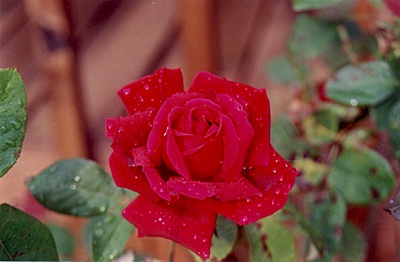 © Jami U., West Hempstead, NY